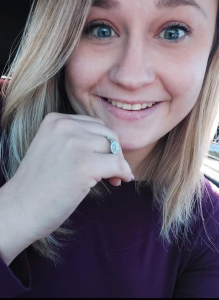 Gabrielle Christine Dyal (Gabby) passed away on November 4, 2022, in a tragic accident in Catawba County, NC. Gabrielle was born on June 27, 1992, in Cooperstown, NY.
Gabrielle was a sassy girl. She had a loudmouth and a wonderful laugh. She loved to help others especially her family. She had a heart of gold and loved her people and her family. She had a bachelor's degree in Human Service. Helping others was how she wanted to live her life.
Gabrielle is survived by her mother Denine Dyal (Dee); father Charles Dyal Jr.; her brother Joseph Dyal; grandmother Betty Hults; grandmother Mary Dyal; aunt Jennifer Dotson (Jen); uncle George Hults Jr.; Fiancé Brandon Decker; his children Jaeden Decker (11) and Sadie Decker (7); nephew Tristen Joseph Dyal; niece Gracie Dotson; and many more aunts, uncles, cousins, and friends.
Visitation and Service will be held on Sunday, November 13, 2022, from 2-4PM at The Good Samaritan Funeral Home; 3362 North Highway 16 (Business) Denver, NC 28037.  A service will be held at 3:00PM at the Funeral Home. Pastor William Church will officiate. There will be a celebration of life in Hickory, NC at Startown First Baptist Church at a later date. More details will be provided via social media once they become available.
In lieu of flowers, please donate to the Humane Society in memory of Gabby Dyal. Gabby believed in shelter animals getting a home.