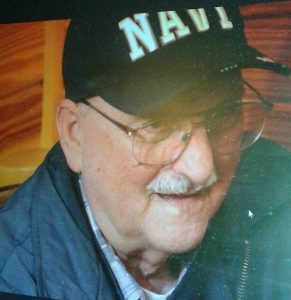 David Neil Helstrom, "The Walking Encyclopedia" was born on April 7, 1938, the son of the late James and Marian Helstrom. David was a native of Cheektowaga, New York.
David served proudly in the United States Navy.
He was a florist by trade
David is survived by his loving wife of 57 years, Leah (Nespal); his loving and devoted children Babette (David) Pustulka, Eugene ( Debra), Holly (Andy) Hammack, Carl (Silvia), Amy (Bill) Gray and Eileen Helstrom.
David was the proud grandfather of 20 grandchildren and great grandfather of 8 great grandchildren.
He was the dear brother to his sister, Diane (Shavers) and uncle of Scott ( Stacie) Shavers. He is also survived by countless friends and loved ones.
David entered into eternal rest on May 14, 2019 surrounded by his loving family
The family will receive friends from 3:00 PM to 5:00 PM on Thursday, May 16, 2019 at The Good Samaritan Funeral Home, 3362 (Business) North Highway 16, Denver, North Carolina, 28037.
In lieu of flowers, donations in David's memory to Carolina Caring's Foundation at foundation@carolinacaring.org would be deeply appreciated