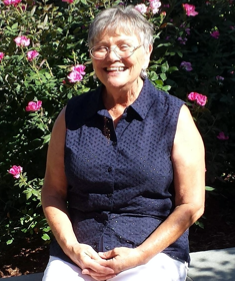 Darlene Marie Clifton, age 75, of Denver, North Carolina passed away peacefully in her sleep November 19th, 2021 at her home following a long battle with congenital heart failure.
Darlene was born on June 11th, 1946 in Brainerd, MN to Riley and Alma (Leith) Brown. Shortly after birth, she moved with her family to Hollandale, then to Austin where she attended school.
 She moved to California and married John Gnocchi, they were later divorced. Her only child, Christine was born during this union. Darlene met, fell in love, and married the love of her life Charles Clifton. They lived in West Palm Springs, Florida for several years, moving to Denver, North Carolina after retirement. The two of them went on many adventures together and lived life to the fullest.
 Darlene will be remembered for her sense of humor, infectious laugh and her huge heart. She was quick-witted and teased those she loved. Her family and her dogs were very special to her and she did a great job of spoiling them all!
Darlene is survived by her daughter Christine Gnocchi and grandson Jacob Gnocchi of Denver, North Carolina, brother Forrest (Lola) Brown of Eden Prairie, and special friends Brian and Janie Mahoney. She also leaves many nieces, nephews, extended family, friends and her dearly loved dogs, Ellie and Bella.
Darlene was pre[1]ceded in death by her beloved husband Charlie, her parents Riley and Alma, sister Dody (Dennis) Ferch, brother Riley (Rosemary) Brown, brother Francis Brown, and sister-in-law Barbara Brown.
 Per Darlene's wishes, there will be no funeral, she asks you celebrate her life with your loved ones! In lieu of flowers, please make a donation to a hospice of your choice.