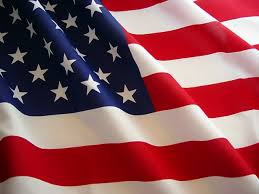 Colonel John A. "Skip" Scipione passed away suddenly and peacefully on September 14, 2018, at his home in Charlotte, NC. He was born January 26, 1947, in Brooklyn, NY, to Anita R. and Anthony J. Scipione. At about the age of two, his family relocated to East Meadow, NY where he attended school until going away to college.
Colonel Scipione was a leader of men as demonstrated by his careers in college, the Army, business and life. He was a star athlete at East Meadow High School and Syracuse University where he graduated from in 1970. In high school as well as college he excelled at football and was the Captain of the lacrosse team. He served in the United States Army from March 1, 1972 to February 28, 1998.
He was a charismatic gentle giant with a big heart who enjoyed taking long road trips, his grandchildren, coaching, a good Syracuse lacrosse game, his dogs Champ/Bob and Abigail, cigars, TVs, caramel popcorn, CNN or just about any news or weather program, his special hunting adventures with Bob that always included doughnuts and cigars at the crack of dawn, and, most importantly, being with his wife Patty, family and friends.
He was the loving husband of Patricia Byrd-Scipione, wife of almost 7 years. He was a wonderful, loving and supportive father of Peter J. Scipione and his wife Katharine; Kristen J. Scipione Scorza and her husband Vincent; and Michael J. Scipione and his wife Lauren. Cherished grandfather of Connor, Reagan, Madison, and Piper. Other survivors are his brother Richard Scipione and his wife Mary, sister Donna Scipione, in-laws Bob and Betty Tinsley, Lauren Hans, William Barry and cousin, Loretta Hickey. Colonel Scipione is predeceased by his parents Anthony J. and Anita R. Scipione and his late wife Karen G. Scipione. We will miss his words of wisdom, sense of humor and his one-liners.  Colonel Scipione will be laid to rest with full honors at Arlington National Cemetery at a later date.
He earned it, he deserved it!