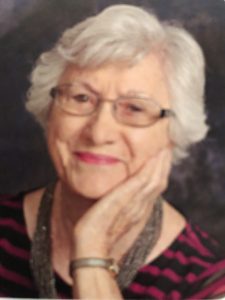 Mrs. Carolyn June Pennell Fink (Maw Maw), 86, of Lincolnton and formerly of Denver passed away on February 26, 2021 at her residence. Born on December 28, 1934 in Mecklenburg County, she was the daughter of the late Charles and Mary Effie Kirby Pennell.
Carolyn was a loving wife, mother and grandmother. During her lifetime, she kept many children in her home for years She was a meticulous homemaker, a great cook and baker. Carolyn was still preparing meals and baking cookies until her recent illness caused her to slow down. It was her strong faith in the Lord Jesus that made her death easier on her and her family.
Besides her parents, Carolyn was preceded in death by her loving husband of 64 years, Bruce; her son, Ricky Fink; her grandson, Timothy Crank and her siblings.
Carolyn is survived by her daughter, Marsha Horne; her son, Todd (Linda) and many grandchildren; great grandchildren and extended family members.
In lieu of flowers, memorials in Carolyn's memory can be made to Newell Presbyterian Church 1500 Rocky River Rd. West, Charlotte, NC  28213. 
The Good Samaritan Funeral Home was honored to serve the Fink Family.