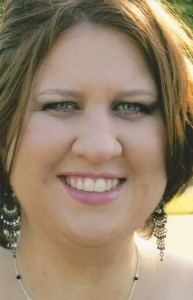 Ashley Brotherton, 34, passed away unexpectedly on Friday, March 23, 2018.
She was born December 19,1983, in Gaston County, the daughter of Susan Hayden Brotherton and Robert C. Brotherton.
She is survived by her brother Mitchell Todd Brotherton of Denver, her children, Madison Alexis Brotherton, 16, Sarah McKenzie Jordan, 12, their father John Michael Jordan of Alexis, and her grandmother, Eloise B. Hayden of Alexis. Ashley had a deep love for animals, a large compassionate heart and she dearly loved her children. Early in life, Ashley had earned her CNA certification and provided at-home care for the elderly in Asheboro. She went on to share her love and charity at multiple animal rescues over the state. Ashley was able to bring hope and love into the lives of others: animals of all types, family and friends. The family will receive friends at 3 p.m. followed by a Celebration of Life service held at 4 p.m. Tuesday, April 3, 2018 at Mt. Zion Baptist Church, 2151 Mount Zion Church Rd. Alexis, N.C. In lieu of flowers, memorial donations can be made to Susan Brotherton, P.O. Box 538, Alexis, N.C. 28006 for the family. The Good Samaritan Funeral Home in Denver, N.C. is serving the Brotherton family.